Why Choose Wholefood Vitamins
Choose wholefood vitamins over a synthetic, our bodies can't absorb synthetic vitamins

Test Reaper is the most advanced testosterone booster that will increase testosterone naturally with wholefood vitamins & no harmful chemicals. 
Order Now for Same Day Processing and 2-Day Shipping!
No one should gamble with their gains or health!

—
We use all our wholefood vitamins ourselves, and stand by them 100%. 
The results we are getting personally are exceptional. We receive phenomenal feedback from athletes, UFC fighters, PFL fighters and bodybuilders who have become better, faster and stronger since starting with our products. — Is it time for you to try wholefood vitamins to enhance your performance too?
— Derek Giardina, Founder of AlphaBolix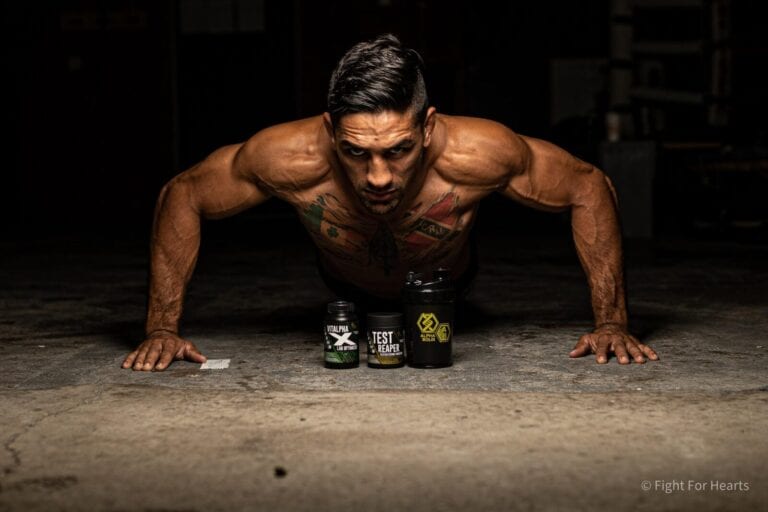 Athlete
Hey, Professional MMA Fighter 01 Who is Shane Manley Shane Manley was born on June 10, 1988, in Lafayette. Raised in his homeland of Lafayette, Shane Manley began training at a very young age. Shane Manley is an American professional martial artist fighting in the featherweight category. A professional fighter since 2010, Shane Manley made his amateur debut against Paul Waite which unfortunately he lost. After losing his first fight, he got back in the win column by registering 5 consecutive wins against his name. He made his
Read More »
" Alphabolix takes every proper step to ensure you are getting the highest quality Wholefood Vitamin from start to finish so that you may achieve a better faster stronger you"
Check Out our youtube channel!
How Xo Genesis Muscle Accelerator Works in 2021
Alphabolix- Cutting Edge In Performance Supplements
#UFC 243 Yorgan DeCastro ADVANTAGE over Justin Tafa KNOCK OUT
#UFC Yorgan The Mad Titan Decastro The True Story
TEST REAPER Most Advance #Organic Testosterone Booster For Men
TestReaper! The Ultimate Testosterone Booster!
The Return Of The PITBULL! MMA!
CRAZIEST KNOCKOUT in MMA By CARTWHEEL
Best Self Defense Kick FT Jake Pilla
EXCLUSIVE Interview w/Pro MMA Journalist James Lynch
HOW TO TRIANGLE CHOKE & KIMURA ft JAKE THE GORILLA
Bellator 207 BABYSLICE LEAVING on a Stretcher
INTENSE Pro MMA Debut Jake The Gorilla
9 MINUTE at Home No Equipment Work Out
Khabib Vs McGregor PROFESSIONAL Analysis BreakDown